From esentire.com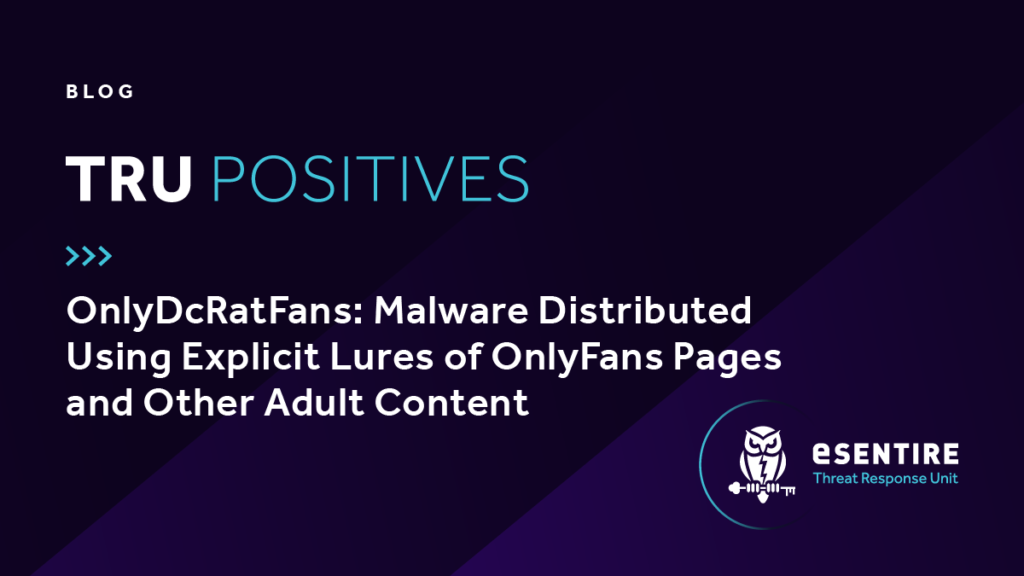 Adversaries don't work 9-5 and neither do we. At eSentire, our 24/7 SOCs are staffed with Elite Threat Hunters and Cyber Analysts who hunt, investigate, contain and respond to threats within minutes.
We have discovered some of the most dangerous threats and nation state attacks in our space – including the Kaseya MSP breach and the more_eggs malware.
Our Security Operations Centers are supported with Threat Intelligence, Tactical Threat Response and Advanced Threat Analytics driven by our Threat Response Unit – the TRU team.
In TRU Positives, eSentire's Threat Response Unit (TRU) provides a summary of a recent threat investigation. We outline how we responded to the confirmed threat and what recommendations we have going forward.