From helpnetsecurity.com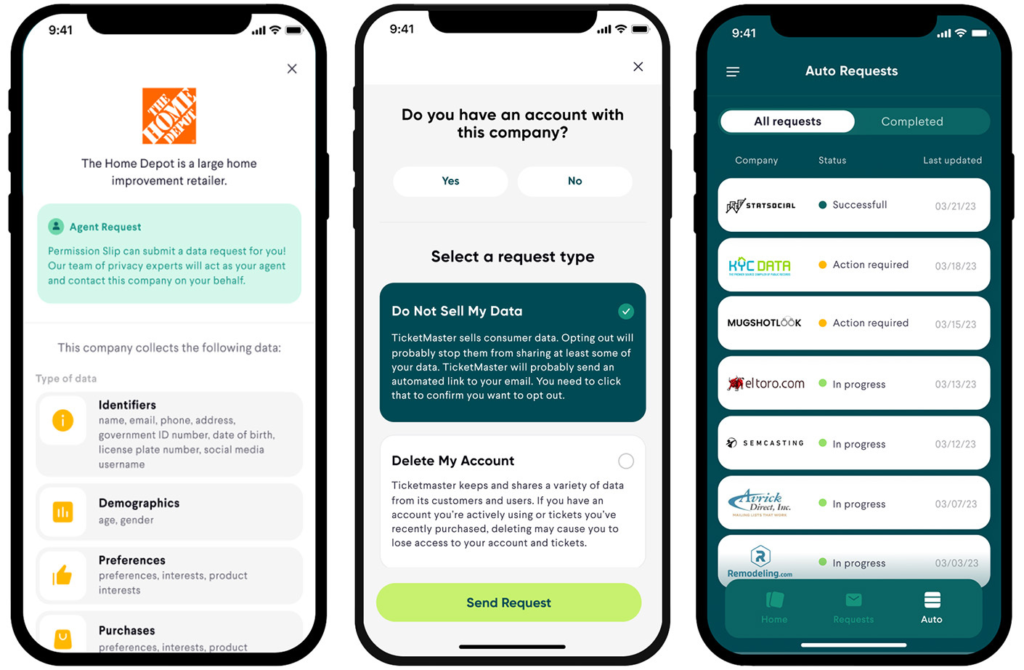 Permission Slip, an iPhone and Android app developed by Consumer Reports, helps users ask companies and data brokers to stop sharing their personal data and/or delete it.
US consumer data privacy laws
The US does not have a federal consumer data privacy law, but 12 US states have enacted comprehensive privacy legislation.
These laws allow the citizens of those states to demand that companies and data brokers that collected their personal information stop using it and delete it.
Unfortunately, the number of these entities is considerable (and rising) and consumers don't know which of their personal data they have collected. Sending individual requests takes a lot of time and effort – but not with Permission Slip.
"Permission Slip was designed to leverage California's authorized agent provision, which is how the app is able to send data requests on your behalf. Since then, a handful of other states have passed authorized agent provisions as part of their privacy laws," said Kaveh Waddell, a (former) Consumer Reports' reporter.