From hackread.com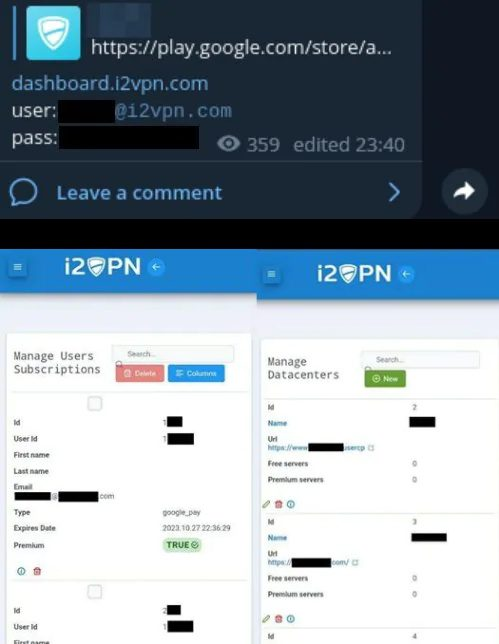 With over 500,000 downloads from the Google Play Store alone, i2VPN boasts a significant user base.
In a recent cybersecurity incident, hackers have claimed to have successfully breached the admin credentials of i2VPN, a popular freemium VPN proxy server app available for download on Google Play and the App Store.
The hackers allegedly gained access to i2VPN's main admin dashboard, obtaining confidential information related to hundreds of thousands of users. The breach came to light when the cybersecurity team at SafetyDetectives discovered that hackers had posted what appeared to be sensitive information from i2VPN on Telegram.
According to details shared by SafetyDetective with Hackread.com, the leaked data included the admin's email address and password, as well as screenshots of the dashboard displaying data centers and users' subscription details.