From thehackernews.com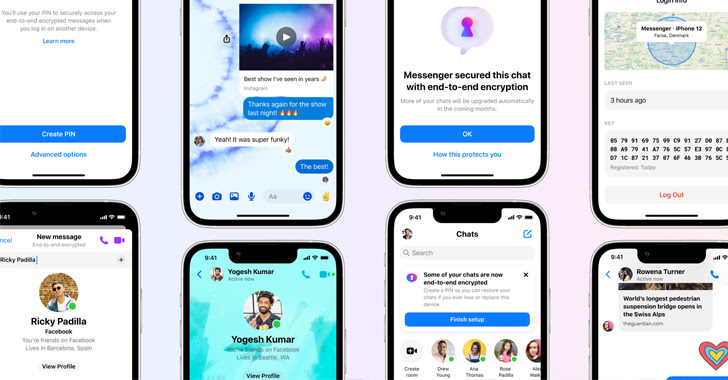 Meta Platforms on Monday announced that it has started to expand global testing of end-to-end encryption (E2EE) in Messenger chats by default.
"Over the next few months, more people will continue to see some of their chats gradually being upgraded with an extra layer of protection provided by end-to-end encryption," Meta's Melissa Miranda said.
The social media behemoth said it intends to notify users in select individual chat threads as the security feature is enabled, while emphasizing that the process of choosing and upgrading the conversations to support E2EE is random.
"It's designed to be random so that there isn't a negative impact on our infrastructure and people's chat experience," Miranda further explained.
Along with flipping the switch on E2EE, Meta has also added more features into its encrypted chat experience, including support for themes, custom emojis and reactions, group profile photos, link previews, and active status.