From helpnetsecurity.com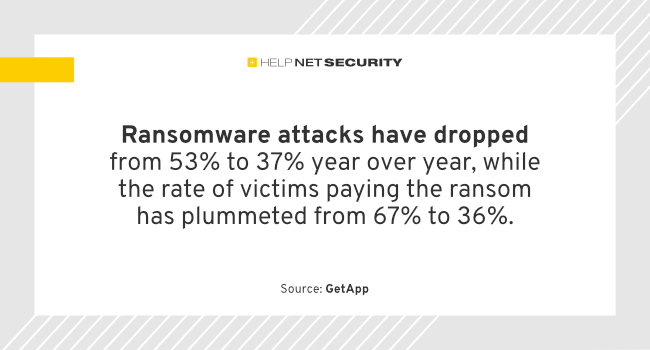 Businesses are taking cybersecurity more seriously by boosting resources and preparedness, according to GetApp.
US businesses on the whole are gaining ground against cybercriminals after several years of increasingly severe threats, but the Las Vegas cyberattacks are a stark reminder of the cost of a breach.
GetApp's report reveals that the ransomware rate remains alarmingly high at 37%, despite meaningful improvements over the last year. While there is still work to be done, increased investments and training are likely behind these impressive gains: the study shows that, since last year, phishing links clicked by workers decreased 25% while ransomware attacks dropped 30%.