From securityonline.info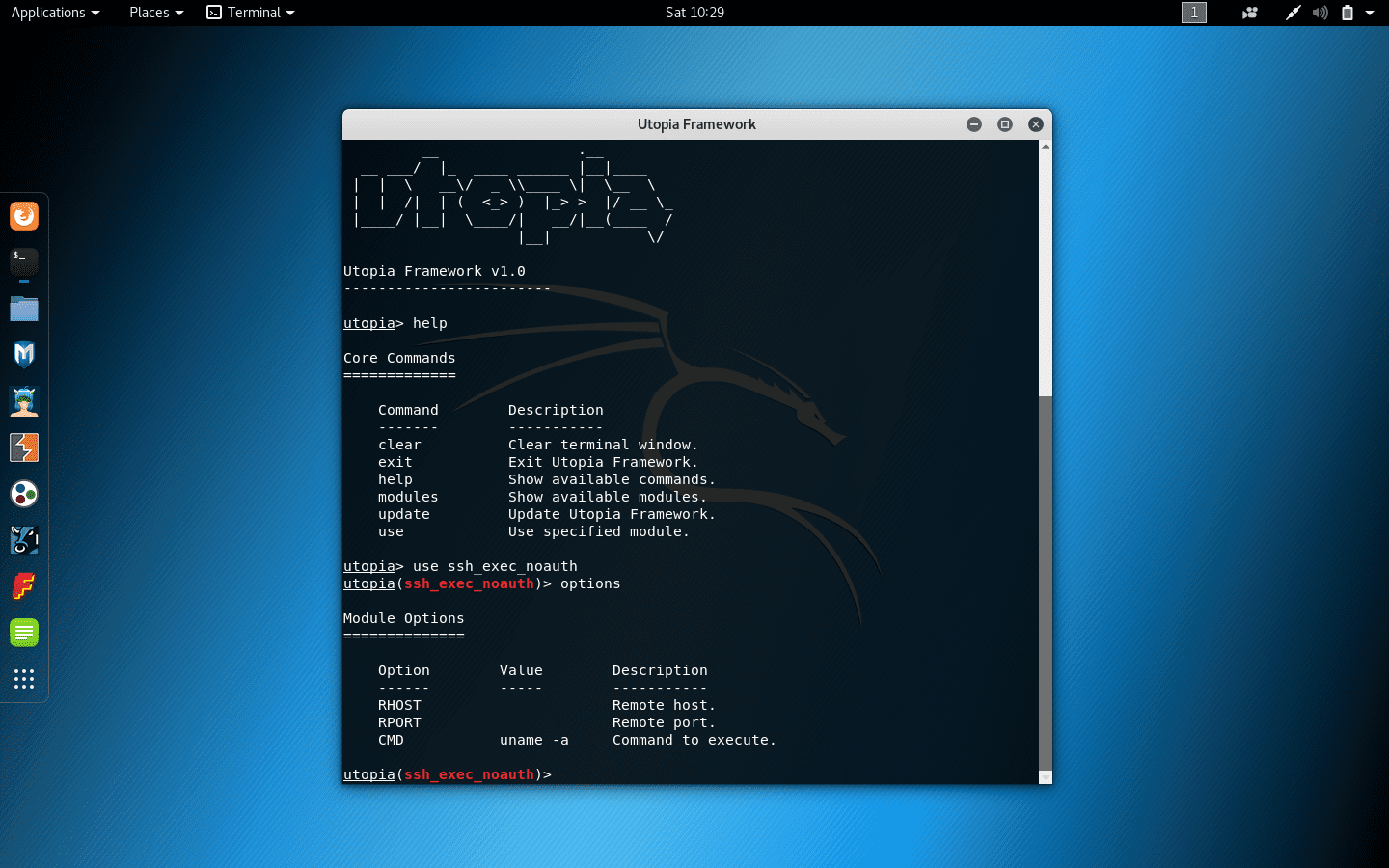 Why Utopia Framework
Utopia Framework has a simple and clear UX/UI. It is easy to understand and it will be easier for you to master the Utopia Framework.
A lot of different modules.
There are a lot of different modules for SSH exploitation in Utopia Frameworks such as ssh_exec_noauth and ssh_shell_noauth.
Utopia Framework makes mastering Linux SSH exploitation very easily.