From darkreading.com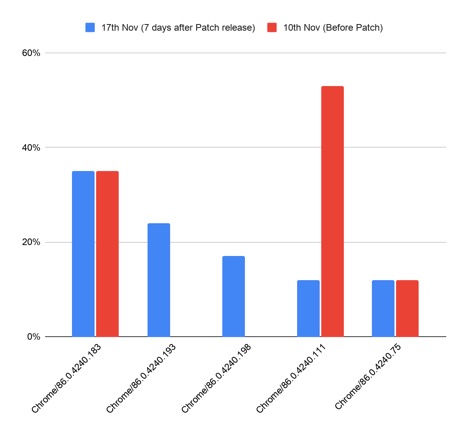 Google Chrome users don't always take time to relaunch browser updates, and some legacy applications don't support new versions of Chrome, Menlo Security says.
Researchers at Menlo Security found that while two-thirds of their customers run the latest version of Google Chrome (.86), an eye-popping 83% run versions of the browser that are vulnerable to recent zero-day attacks identified by Google.
Vinay Pidathala, director of security research at Menlo, says many of these Chrome users are not running patched versions of the browsers. That's a problem because Google recently released patches for five zero-day vulnerabilities targeting the Chrome browser, and more are sure to come, he says.