From infosecurity-magazine.com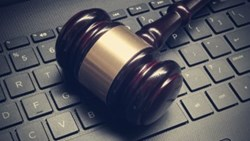 Two Russian nationals have been charged in connection with stealing millions from defunct crypto exchange Mt Gox – with one of them allegedly using the money to help found the notorious BTC-e exchange.
Alexey Bilyuchenko, 43, and Aleksandr Verner, 29, were charged with conspiring to launder around 647,000 bitcoins from their hack of Mt. Gox back in 2011. Bilyuchenko is also charged with conspiring with Alexander Vinnik to operate BTC-e from 2011 to 2017.
Bilyuchenko, Verner and their co-conspirators allegedly gained unauthorized access to a Mt Gox server to access the bitcoin and then launder the virtual cash through two other online bitcoin exchanges.