From hackread.com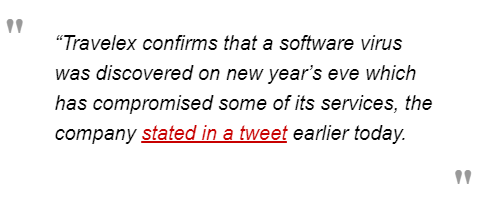 Travelex, a London-based major foreign currency exchange company with operations in more than 27 countries, has suffered a malware attack in which its system including website and online services, has been affected.
The attack that took place on December 31st (New Year's Eve) but two days have passed, the company's site remains offline with "Runtime error" on its homepage.
Travelex acknowledged the malware attack in a series of tweets to its customers.