From en.secnews.gr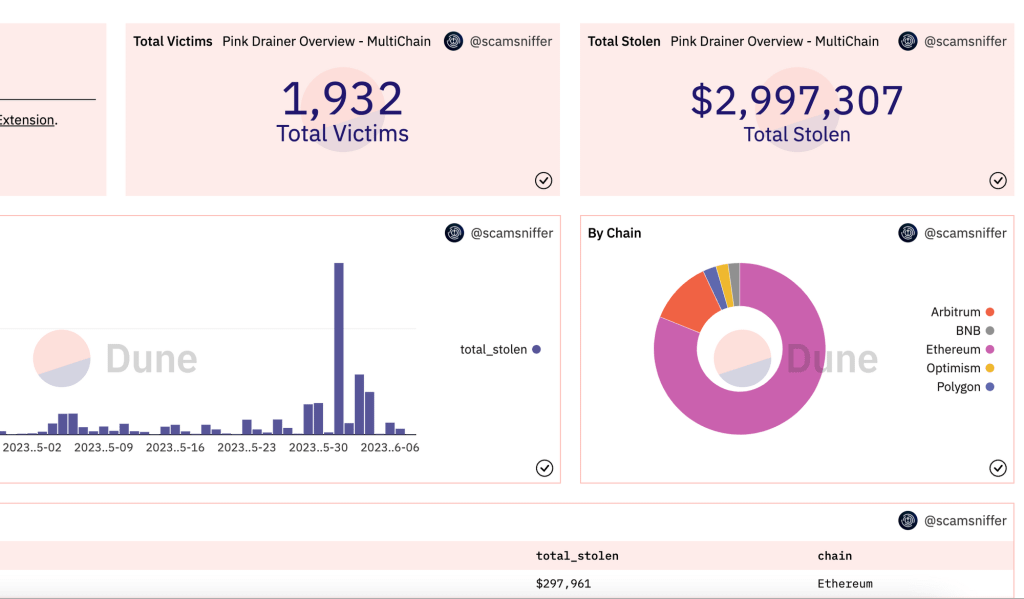 A hacking group called "Pink Drainer" impersonates journalists in phishing attacks in order to breach Discord and Twitter accounts and steal cryptocurrency.
According to ScamSniffer analysts, the Pink Drainer team successfully breached the accounts of 1.932 victims, stealing approximately $2.997.307 worth of digital assets on the Mainnet and Arbitrum.
ScamSniffer chain monitoring bots detected that threat actor when he grabbed $327.000 worth of NFTs from a single person.
Some of the threat actor's recent targets are believed to include OpenAI CTO Mira Murati, Steve Aoki, Evmos, Pika Protocol, Orbiter Finance, LiFi, Flare Network, Cherry Network and Starknet.