From theguardian.com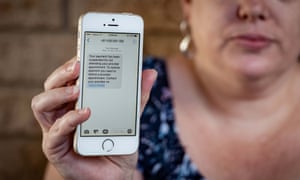 In 12 months, Australian welfare payments were stopped an extra 1m times thanks to automated technologies. Money is stopped first and questions asked later, causing untold misery
Bad news comes to Australia's welfare recipients in different ways.
Sometimes, the message comes in the post. More often than not, though, word arrives through a special email portal, or by text to a smartphone. The sender always says the same thing: "Your payments have been suspended."
It happened to Keelan two months ago. He got a notification on his MyGov account, the online portal he uses to receive emails from Centrelink, Australia's social security agency.