From thehackernews.com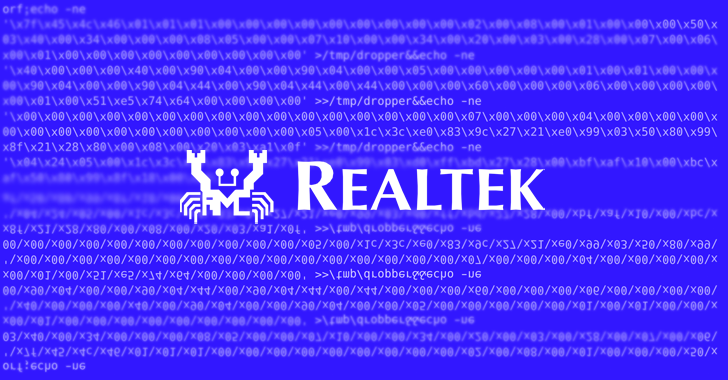 Researchers are warning about a spike in exploitation attempts weaponizing a critical remote code execution flaw in Realtek Jungle SDK since the start of August 2022.
According to Palo Alto Networks Unit 42, the ongoing campaign is said to have recorded 134 million exploit attempts as of December 2022, with 97% of the attacks occurring in the past four months.
Close to 50% of the attacks originated from the U.S. (48.3%), followed by Vietnam (17.8%), Russia (14.6%), The Netherlands (7.4%), France (6.4%), Germany (2.3%0, and Luxembourg (1.6%).
What's more, 95% of the attacks leveraging the security shortcoming that emanated from Russia singled out organizations in Australia.