From itproportal.com
What hope is there for rural areas of obtaining 5G when current 4G falls down from time to time?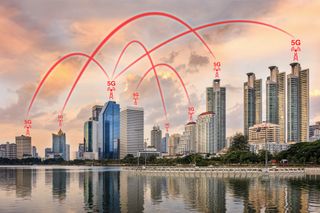 There is hardly a country in the world where rural connectivity is not a problem. The vastness and density of modern conurbations make providing fast and resilient mobile connectivity a significant challenge, but rural areas are in a different category. With dispersed populations and poor infrastructure, the business case for stepping up the speed and coverage of connectivity in the rural hinterland can be very difficult to make.
Despite its relatively high population density, the UK is no exception. At the end of last year, Ofcom, the UK's telecoms regulator, revealed that 82 per cent of properties in the rural areas do not receive a 4G signal from all of the major phone networks, compared with 36 per cent in urban areas. It came as no surprise that what is arguably the first live trial of 5G in the UK (by EE) would be in London, at Canary Wharf in October, in a square where as many as 150,000 people pass through on an average day. Cities may race ahead in the connectivity stakes, leaving leafier areas trailing way behind.