From zdnet.com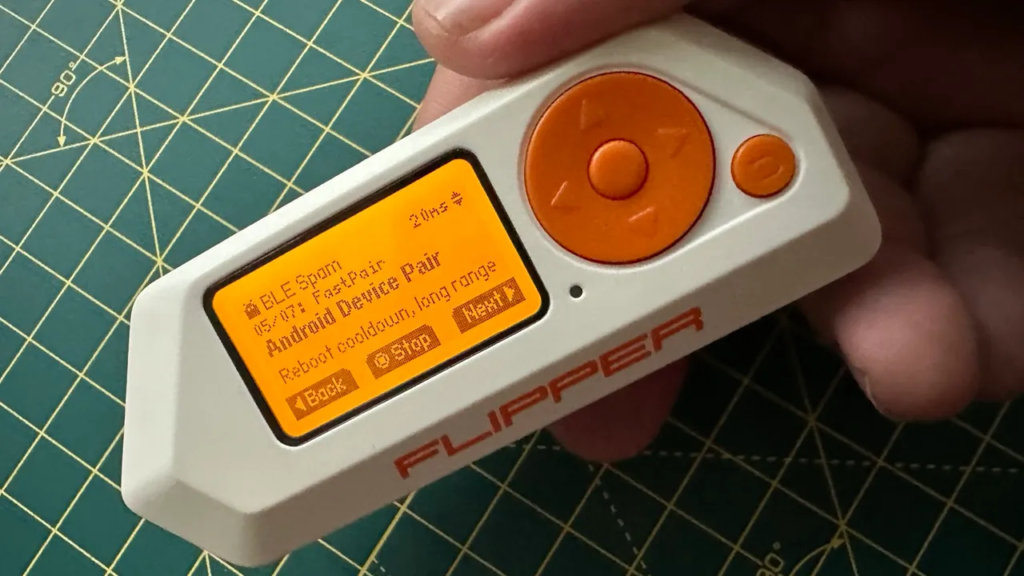 A few days ago, a custom third-party firmware for the Flipper Zero was released. The firmware could flood iPhones and iPads with spam Bluetooth messages, and it even had a feature that could cause the device to lock up completely. This left a few Android users feeling smug about the security of their chosen platform over that of iOS and iPadOS.
Well, now the Bluetooth spam application for the Flipper Zero can target Android devices and PCs running Windows.
Now, again, this trick isn't possible with a stock Flipper Zero. Instead, you need to load a developer build of Xtreme third-party firmware onto the Flipper Zero. After the firmware has been installed, it's a case of launching an app called BLE Spam and choosing the appropriate attack.