From bleepingcomputer.com
A new tech support scam pretending to be from McAfee was discovered last week that is harvesting credit card details and personal information of its victims.
Last week I was tipped off about a new browser-based tech support scam that stated "Your Mcafee subscription has expired on 18 October 2018". This page then prompted me to renew as shown below.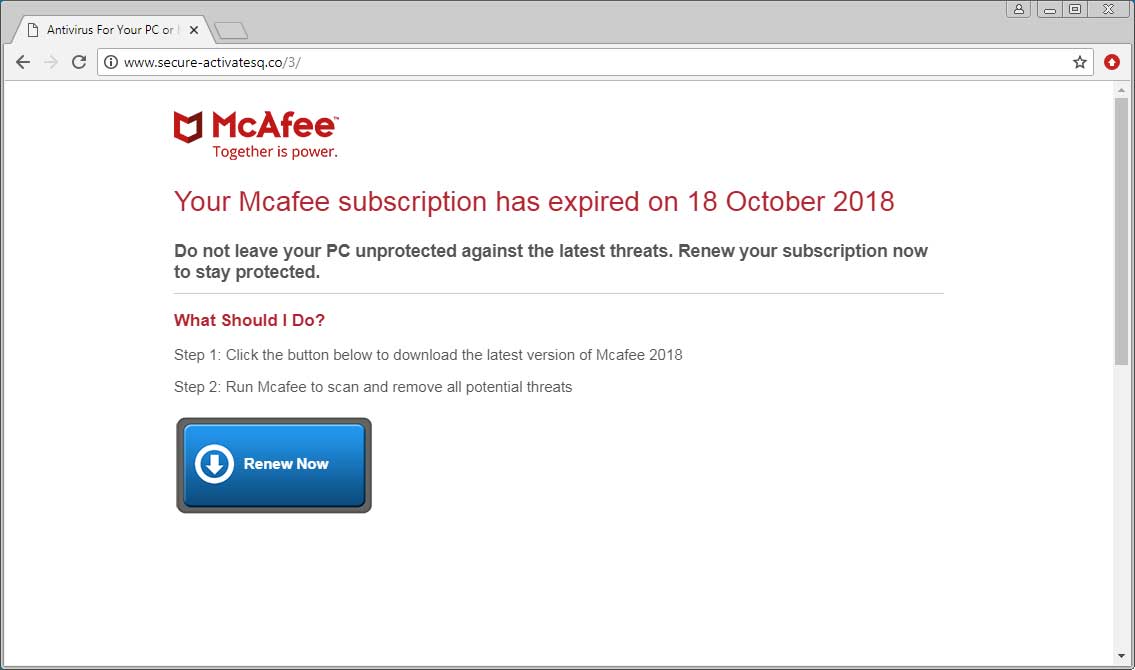 These McAfee scams are nothing new, but in the past they simply redirected you to McAfee's site using an affiliate link. If you then purchased something at McAfee's site, the scammers would generate a commission.