From securityaffairs.com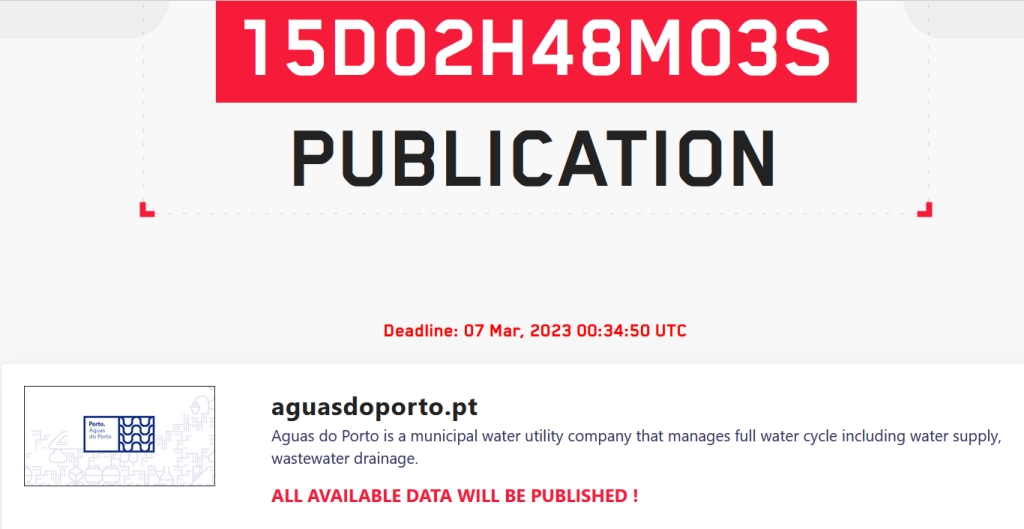 The LockBit ransomware gang claims to have hacked Aguas do Porto, a Portuguese municipal water utility company, and is threatening to leak the stolen data. Aguas do Porto is a municipal water utility company that manages the full water cycle including water supply, and wastewater drainage. The company also manages public lighting and photovoltaic parks.
The group added the municipal water utility company to the list of victims on its Tor leak site, the deadline is March 07, 2023.
The crooks have yet to publish samples of the stolen data as proof of the security breach. At this time, it is unclear the volume and the type of data stolen by the ransomware gang.