From helpnetsecurity.com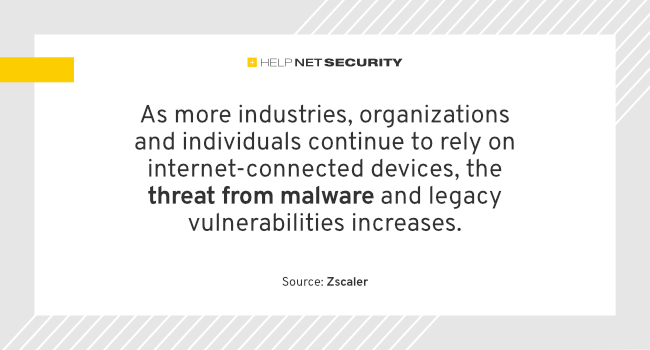 The high number of attacks on IoT devices represents a 400% increase in malware compared to the previous year, according to Zscaler.
The increasing frequency of malware attacks targeting IoT devices is a significant concern for OT security, as the mobility of malware can facilitate movement across different networks, potentially endangering critical OT infrastructure.
ThreatLabz focused on understanding IoT device activity and attributes via device fingerprinting and analyzing the IoT malware threat landscape. As more industries, organizations and individuals continue to rely on internet-connected devices, the threat from malware and legacy vulnerabilities increases.