From infosecurity-magazine.com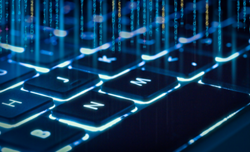 The Secureworks Counter Threat Unit (CTU) has revealed a significant surge in stolen logs on online marketplace Russian Market, experiencing a 670% increase.
Described in a report called "The Growing Threat From Infostealers," the new findings shed light on the thriving infostealer market, which plays a pivotal role in facilitating cybercrime activities such as ransomware attacks.
"Infostealers are a natural choice for cybercriminals […] looking to rapidly gain access to businesses and then monetize that access," commented Don Smith, VP of Secureworks CTU. "They are readily available for purchase, and within as little as 60 seconds generate an immediate result in the form of stolen credentials and other sensitive information."
As infostealer malware remains readily available and cybercriminals employ increasingly sophisticated methods to deceive users, Secureworks explained, detecting and removing these threats becomes even more daunting for victims.