From infosecurity-magazine.com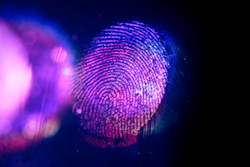 The volume of identity fraud incidents last year was barely changed from an all-time high recorded in 2021, with Google Voice accounts the most popular target, according to the Identity Theft Resource Center (ITRC).
The non-profit compiled its second annual 2022 Trends in Identity Report from consumer complaints it received during the year.
These numbered 14,817, less than 1% fewer than the 14,947 complaints recorded the year before.
Read more on identity theft: Near-Record Year for US Data Breaches in 2022.
Over half (55%) of cases were related to compromised credentials and 40% to misused credentials. In fact, last year 80% of identity compromises involved the use of stolen credentials as part of a scam, up from 77% the previous year.
The majority (61%) of compromised identity cases were linked to Google Voice scams. These attacks usually take place on online marketplaces, with fraudsters posing as buyers or sellers. They typically persuade victims to share a Google Voice verification code with them, which is then used to create a new Google Voice account that is quickly put to work scamming other people.