From databridgemarketresearch.com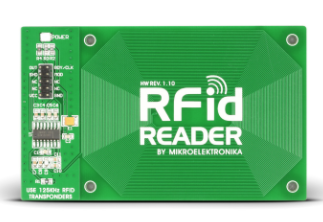 Global Wireless RFID Reader Market By Operating System (Android, Windows, Mac OS, Others), Type (Fixed/ Wall Mounted, Portable), End- Users (Asset Tracking, Inventory Management, Personnel Tracking, Access Control), Application (Government, Transportation & Logistics, Retail, Automotive, Manufacturing, Others), Geography (North America, South America, Europe, Asia-Pacific, Middle East and Africa) – Industry Trends and Forecast to 2026
Market Analysis: Global Wireless RFID Reader Market
Global wireless RFID reader market is set to witness a healthy CAGR of 12.05% in the forecast period of 2019- 2026. The report contains data of the base year 2018 and historic year 2017.Growth in retail industry and is the major factor for the growth of this market.
Market Definition: Global Wireless RFID Reader Market
Wireless RFID reader or wireless RFID interrogators are devices which are usually linked with the RFID tags. Imagers, UHF, Bluetooth, HF, handheld etc. are some of the most common types of wireless RFID. These wirelesses RFID are usually used in the industries like government, logistics, automotive, manufacturing etc. These machines have antenna which radiate radio waves and accept the signal from the tag and send that information to the computer.