From helpnetsecurity.com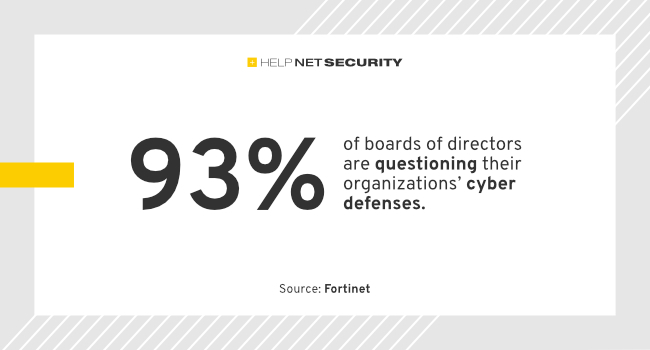 Employee cybersecurity awareness
The most recent report from Fortinet's FortiGuard Labs found that ransomware threats remain at peak levels with no evidence of slowing down globally. At the same time, Fortinet found that 84% of organizations experienced one or more breaches in 2022.
The latest research from Fortinet reveals that more than 90% of leaders believe that increased employee cybersecurity awareness would help decrease the occurrence of cyberattacks.
As organizations face increasing cyber risks, the research highlights the important role of employees in serving as an organization's first line of defense in protecting their organization from cybercrime.