From bleepingcomputer.com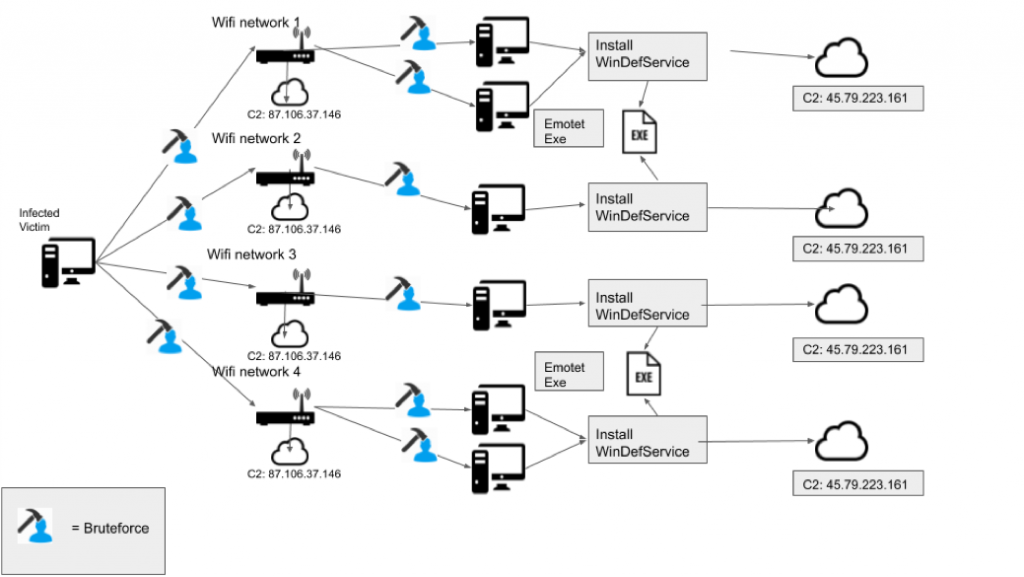 Emotet's authors have upgraded the malware's Wi-Fi spreader by making it a fully-fledged module and adding new functionality as shown by samples recently spotted in the wild.
We previously reported that Emotet is now capable of spreading to new victims via nearby insecure wireless networks using a Wi-Fi worm module.
The recent updates to the module come after the same stand-alone spreader version was used by the Emotet gang for at least two years without noticeable changes as researchers at Binary Defense show in a report shared with BleepingComputer earlier this week.