From thehackernews.com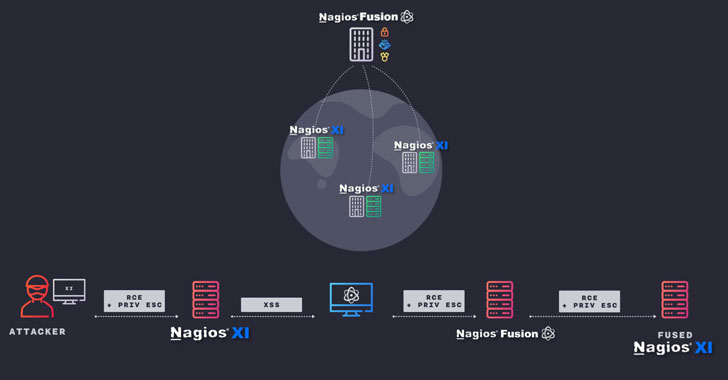 Cybersecurity researchers disclosed details about 13 vulnerabilities in the Nagios network monitoring application that could be abused by an adversary to hijack the infrastructure without any operator intervention.
"In a telco setting, where a telco is monitoring thousands of sites, if a customer site is fully compromised, an attacker can use the vulnerabilities to compromise the telco, and then every other monitored customer site," Adi Ashkenazy, CEO of Australian cybersecurity firm Skylight Cyber, told The Hacker News via email.
Nagios is an open-source IT infrastructure tool analogous to SolarWinds Network Performance Monitor (NPM) that offers monitoring and alerting services for servers, network cards, applications, and services.