From securityonline.info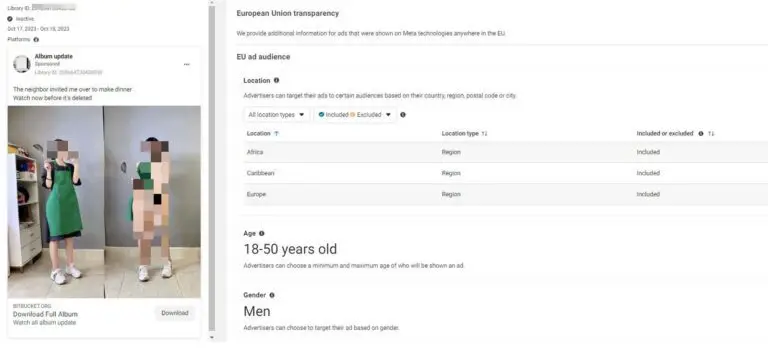 Security researchers at Bitdefender have unveiled that cybercriminals are exploiting Facebook advertising to disseminate malware and usurp users' social network accounts.
In this malign campaign, perpetrators harness legitimate online advertising tools to broadcast typical adverts interspersed with malicious links. The campaign conspicuously employs the imagery of women to captivate users' attention.
The researchers reveal that the campaign's objective is to deliver a novel iteration of the pernicious NodeStealer malware onto victims' devices. Some of the photographs embedded in the advertisements appear to have been manipulated or artificially generated using advanced artificial intelligence techniques.
In the detected operation, malefactors have utilized at least ten compromised business accounts to orchestrate the ad campaign, disseminating the malware among the regular Facebook populace—predominantly men over 40 from Europe, Africa, and the Caribbean Basin.