From thehackernews.com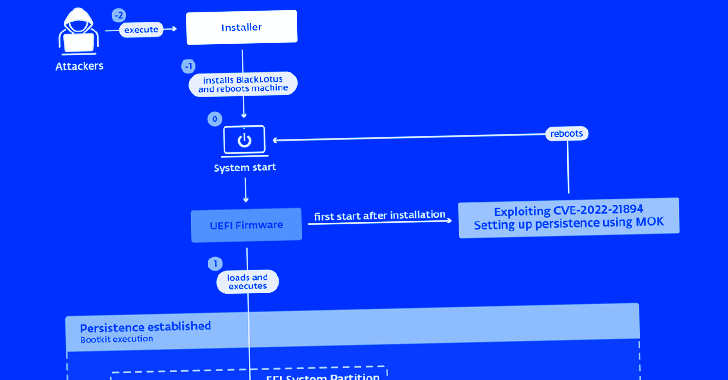 A stealthy Unified Extensible Firmware Interface (UEFI) bootkit called BlackLotus has become the first publicly known malware capable of bypassing Secure Boot defenses, making it a potent threat in the cyber landscape.
"This bootkit can run even on fully up-to-date Windows 11 systems with UEFI Secure Boot enabled," Slovak cybersecurity company ESET said in a report shared with The Hacker News.
UEFI bootkits are deployed in the system firmware and allow full control over the operating system (OS) boot process, thereby making it possible to disable OS-level security mechanisms and deploy arbitrary payloads during startup with high privileges.
Offered for sale at $5,000 (and $200 per new subsequent version), the powerful and persistent toolkit is programmed in Assembly and C and is 80 kilobytes in size. It also features geofencing capabilities to avoid infecting computers in Armenia, Belarus, Kazakhstan, Moldova, Romania, Russia, and Ukraine.
Details about BlackLotus first emerged in October 2022, with Kaspersky security researcher Sergey Lozhkin describing it as a sophisticated crimeware solution.