From itproportal.com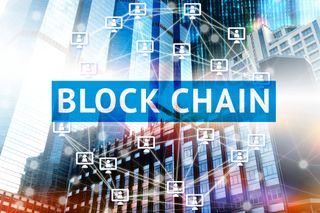 aid to be the securest transaction system in the world, blockchain has made waves by transforming how we think about the financial industry. Yet recent criticism suggests that it isn't as safe as we believed it was.
Below, we'll discuss more about what makes blockchain technology so secure in the first place, where its weaknesses lie, and what you should take into consideration when thinking of employing blockchain technology.
What is blockchain, and how does it work?
Simply, blockchain is a digital ledger that uses cryptographic blocks to record and store data about transactions that have occurred using its system.
Commonly associated with cryptocurrencies such as Bitcoin, Ethereum, and others, it is not only a platform for digital money transactions. The technology has also been used for automating smart contracts, medical record and other data storage, humanitarian aid, and reduction of corruption in elections.